Welcome to Presidency !
We are a private university in the most attractive location of Gulshan
Fourteen reasons to study at Presidency University.
We offer broad and balanced academic programs that are mutually reinforcing and emphasize high quality and creative instruction at the undergraduate and graduate levels.
Learn more
Notice Board
Boshonto Boron Uthshab
Commonwealth Scholarships 2023
Invest in Your Future
National Mourning Day
Eid Reunion Registration is hereby CLOSED
Read more
Meet Our Faculties
Abul L. Haque

( Ph.D. Professor and Dean )
School of Engineering,
Department of Electrical and Computer Engineering Associate Director, ACM-ICPC Dhaka Site, Member,
Asia Council

Md. Habibullah

( Associate Professor & Chairman and Proctor )
MA and BA (Hon's) in English
University of Dhaka
Ishtiak Al Mamoon

( Associate Professor )
Ph.D. on Priority Aware Architecture and Communication Protocols for a Cognitive Radio Based Hospital, Malaysia Japan Institute of Technology, Universiti Teknologi Malaysia (UTM), 2012-2016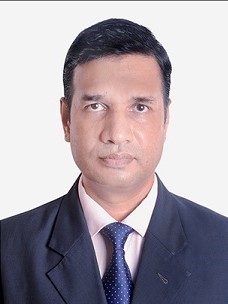 Md. Sarowar Khaled

( Associate Professor(On Study Leave) )
BBA ,MBA(Finance), Jahangirnagar University

Y.A.M Rafiqul Haq

( Associate Professor )
MBA (Finance), IBA, University of Dhaka.
B. Com (Management), University of Dhaka.

Shahnaz Akhter

( Assistant Professor )
BA (Hon's) in English
MA in Applied Linguistics & ELT
University of Dhaka
Proven Outcomes
"The future belongs to those who believe in the beauty of their dreams" -Eleanor Roosevelt.
Rayhan Chowdhury
"A lot of people don't see the creative side of engineering, but that's really what it is: You have to creatively problem solve to make something better than what you started with." Rayhan Chowdhury, Class of 2007