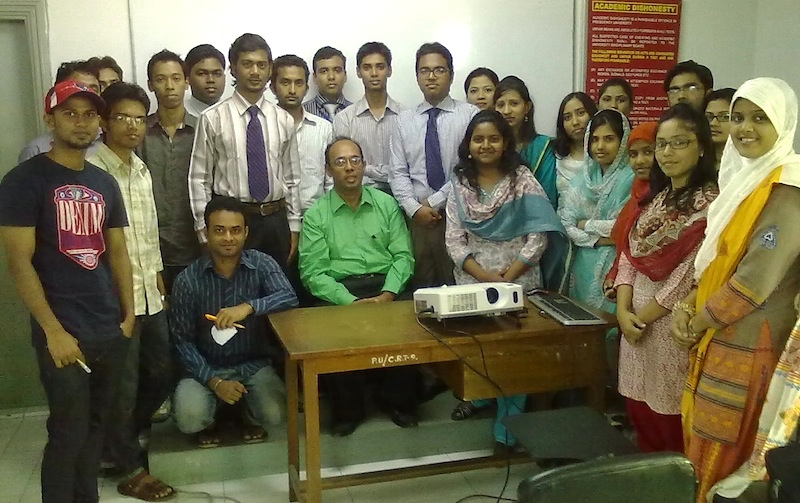 Seminar on 'Bengali New Year' held at Presidency University
at
Gulshan Campus, Presidency University
Category:
Seminar
Place:
Gulshan Campus, Presidency University
Time:
from Apr 08, 2012 10:30:am to 11:30 am
Organized By:
Presidency University
Details:
A seminar titled 'Bengali New Year 1419 and Business Strategy' was held at Gulshan Campus of Presidency University (PU) in the city on 8th April, 2012. The seminar was organized by the students of BBA Programme of the university. Head of MH School of Business Professor Muhammad Mahboob Ali, PhD presided over the seminar. The students of the BBA programme presented three keynotes at the seminar program. They argued that Bengali New Year has greater impetus in the business strategy of the country. With the advent of the time, the importance of Bengali New year doesn't decreases rather it raises. Professor Muhammad Mahboob Ali expressed his view that new Bengali year would bring a congenial atmosphere in the business sector of the country.