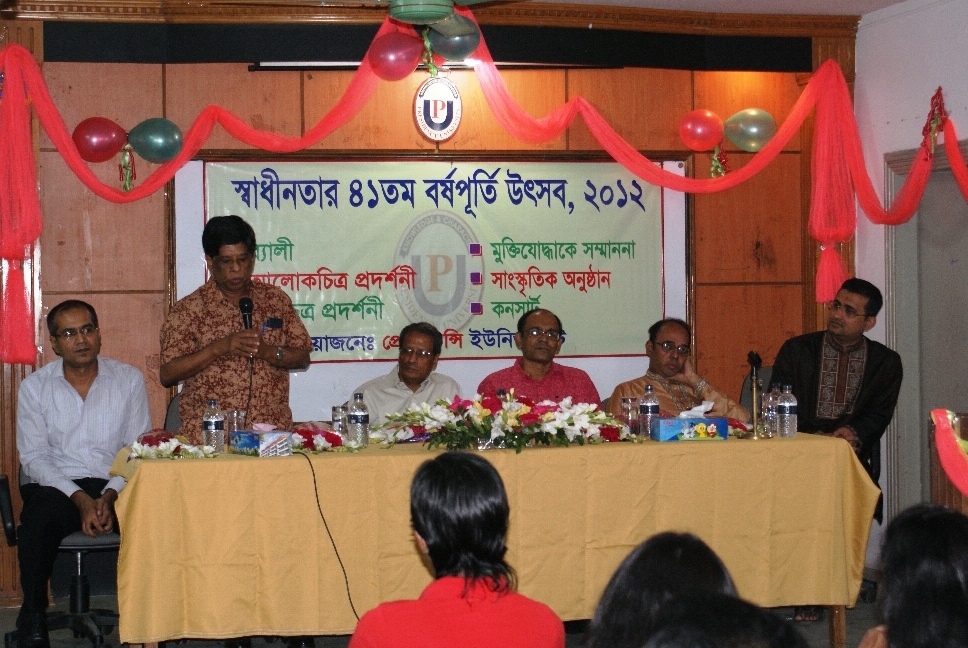 A Seminar on "Independence of Bangladesh"
at
Gulshan Campus, Presidency University
Category:
Seminar
Place:
Gulshan Campus, Presidency University
Time:
from Mar 26, 2012 02:00:pm to 03:00 pm
Organized By:
Presidency University
Details:
A seminar marking the Independence Day of Bangladesh was held at the Gulshan campus of Presidency University (PU). The seminar on "Independence of Bangladesh" was held on 26 March after the university had launched a succession of programmes observing the occasion. It was presided over by Vice-chancellor (Acting) Prof. Tapan Kumar Chakraborty. Veteran freedom fighter Khurram Mamtaz was present as chief guest while Professor M Shahidul Hassan, Department of EEE, BUET, was special guest. Among others, Prof. Muhammad Mahboob Ali, Head, M.H. School of Business, Dr. Mohammad Nazmul Islam, Head, Department of Civil Engineering, and Shibli Ahmed Khan, Head, School of Liberal Arts & Social Sciences, attended the programme .