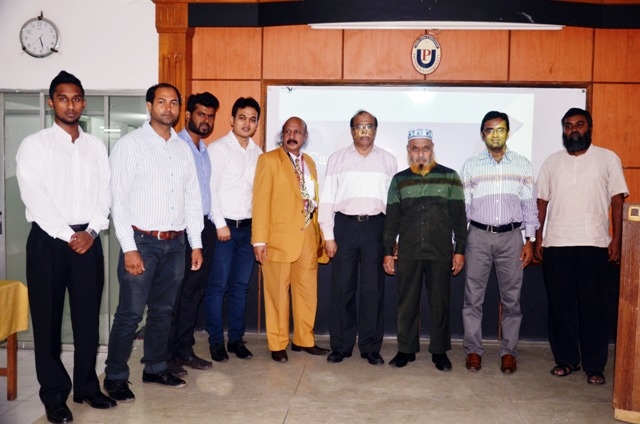 Seminar on Career Action Plan
at
Gulshan Campus
Category:
Seminar
Place:
Gulshan Campus
Date and Time:
Aug 02, 2017 03:30:pm to 05:00 pm
Organized By:
Center for Career and Professional Development (CCPD), PU
Details:
A seminar on 'Career Action Plan' was organized by the Center for Career and Professional Development (CCPD) for the students of the University on 2nd August 2017 (Wednesday) at 03:30 pm. The seminar was conducted by the School of Career Development, Bangladesh (SCDB) at Gulshan Campus, who are specialized in providing guidance such as career planning, student counseling, personal development, preparing job interviews, CV writing and soft skills training.

Hon'ble Vice Chancellor Prof. Dr. Matiur Rahman, University Advisor Maj Gen Kazi Ashfaq Ahmed (Retd), Deans, Department Chairmen, Director of CCPD and faculty members were present at the seminar. A significant number of students, especially those who are in the final year, participated energetically and learnt new ideas which will motivate them to decide on their future career planning.