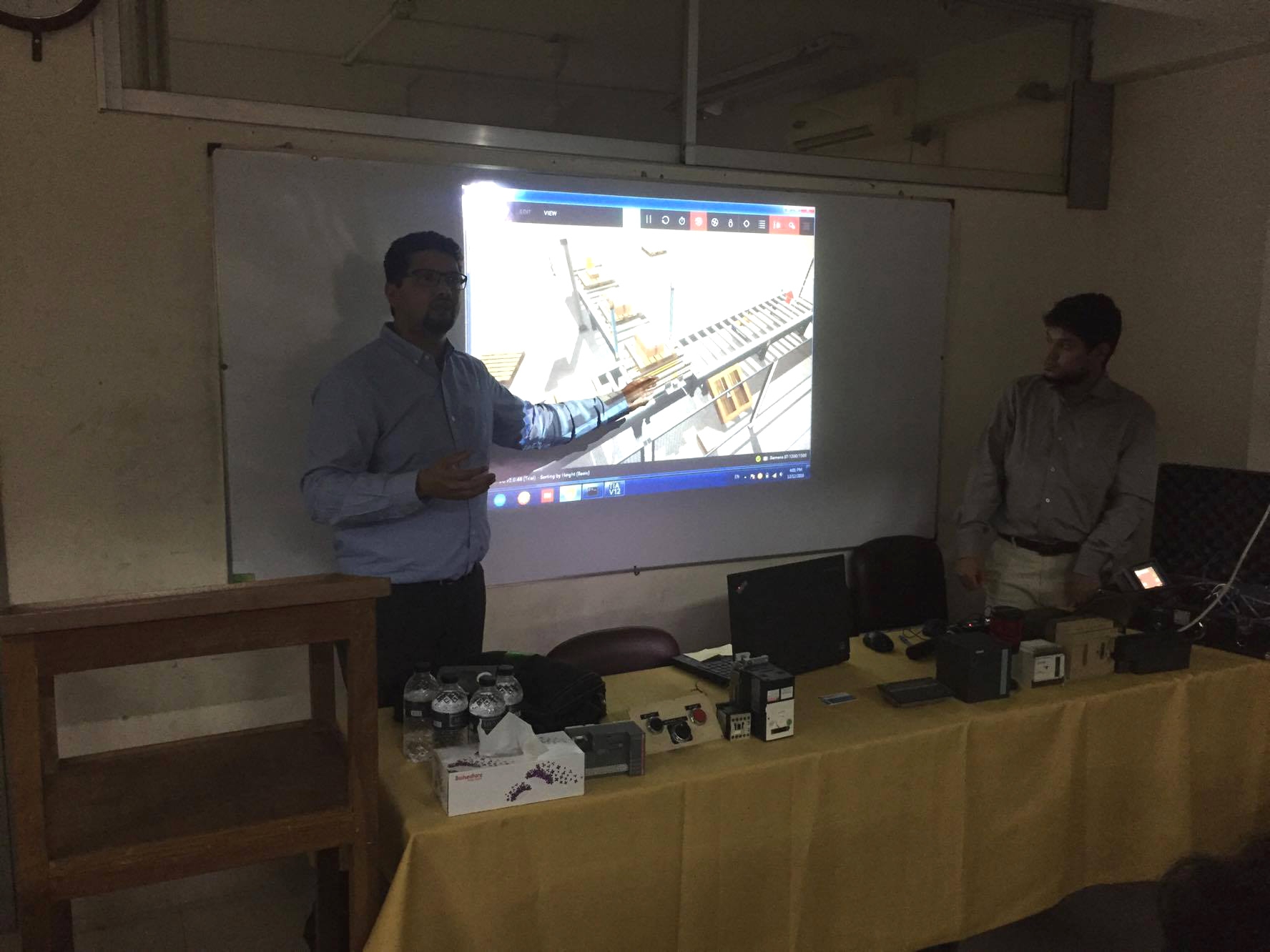 Seminar on "Industrial Automation"
at
Banani Campus
Category:
Seminar
Place:
Banani Campus
Date and Time:
Dec 12, 2016 03:00:pm to 06:00 pm
Organized By:
Department of ECE
Details:
A technical seminar on "Industrial Automation" was held on December 12, 2016 at 3:00 pm in Room # 6003 of Presidency University's Banani campus. The seminar was organized by the Department of ECE and co-ordinated by Mr. Rashadul Kabir, Lecturer of ECE Department. The speaker of the seminar was Mohammad Shariful Islam , CEO, Factory Automation Ltd. All the Faculty Members and around sixty undergraduate students of ECE Department participated in the seminar.

The overall objective of the seminar was to help the students to have an overview of the operation and controlling of different sophisticated equipment used in Industrial Automation. The speaker introduced the latest development & strategy used in planning and designing phase using latest software and demonstrated few industrial equipment used in automation process. The speaker was informative and gave imaginative experiences. Finally, there was a lively question and answer sessions among the speaker, faculty members and the students. In the concluding speech, Shahruk Osman, Assistant Professor and Chairman-in-charge of the ECE Department, expressed his hope that through this seminar the students will be benefited. He also insisted Factory automation to work in collaboration with Presidency University to introduce industry focused certificate courses at PU which will help the students to enhance their skills and get some industrial exposure. He also extended his heartiest gratitude and thanks to the speaker and all others presented in the seminar. The seminar was a good learning experience for everyone and ended with the distribution of snacks among the students.