Convocation of Presidency University
The 1st Convocation was held at the Bangabandhu International Conference Center on April 11, 2013. The Education Advisor to the Honorable Prime Minister of the People's Republic of Bangladesh Professor Dr. Alauddin Ahmed conferred degrees to the graduating students of Presidency University on behalf of the Chancellor. Convocation Speech was given by Professor Dr. Jamilur Raza Chowdhury. Professor Sharif Enamul Kabir, Member of Public Service Commission attended the program as a special guest. Board of Trustees Chairperson Mr. Moazzam Hossain, Vice Chancellor of the university Prof. Dr. Muhammad Mahboob Ali, Board of Trustees Members Prof. Mahbub Ahmed, Mr. M. Amanullah, Ms. Tazneen Aman, Ms. Ilya Raaz Hossain & Ms. Fauzia Ahmed were present in the program.
Message from the Vice Chancellor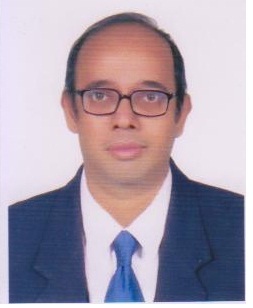 Presidency University (PU) commenced its journey in the Fall of 2003 as a globally-featured university with a humble aspiration of joining in the outstanding league of leading educational institutions in the country. Its desire to be a key node in the global network of knowledge communities brought it at the forefront in the society from day one.
We, in the PU family, believe in the promotion of free flow of ideas and in building synergies between the processes of creating, imparting and exploiting knowledge in order to develop a dynamic society, imbued with a no walls culture and a spirit of enterprise. Our goal is to provide interested individual members of the society the privilege of enjoying access to diverse opportunities of intellectual, personal and professional growth.
PU is committed to make learning well-rounded, well-equipped to succeed in this fast changing world. We take pride in our vision of nurturing, recruiting and retaining best quality people and providing a balanced, high quality educational experience along with a spirit of enterprise. We have been able so far to pursue our cherished goal and strive to maintain it in the future. Our dedicated team of faculty and administration proved our vision and mission as achievable. We also take pride in our Board of Governors of the Presidency University Foundation whose unsolicited and boundless encouragement and support brought this institution into a rocking reality.


Dr. Muhammad Mahboob Ali
Vice Chancellor